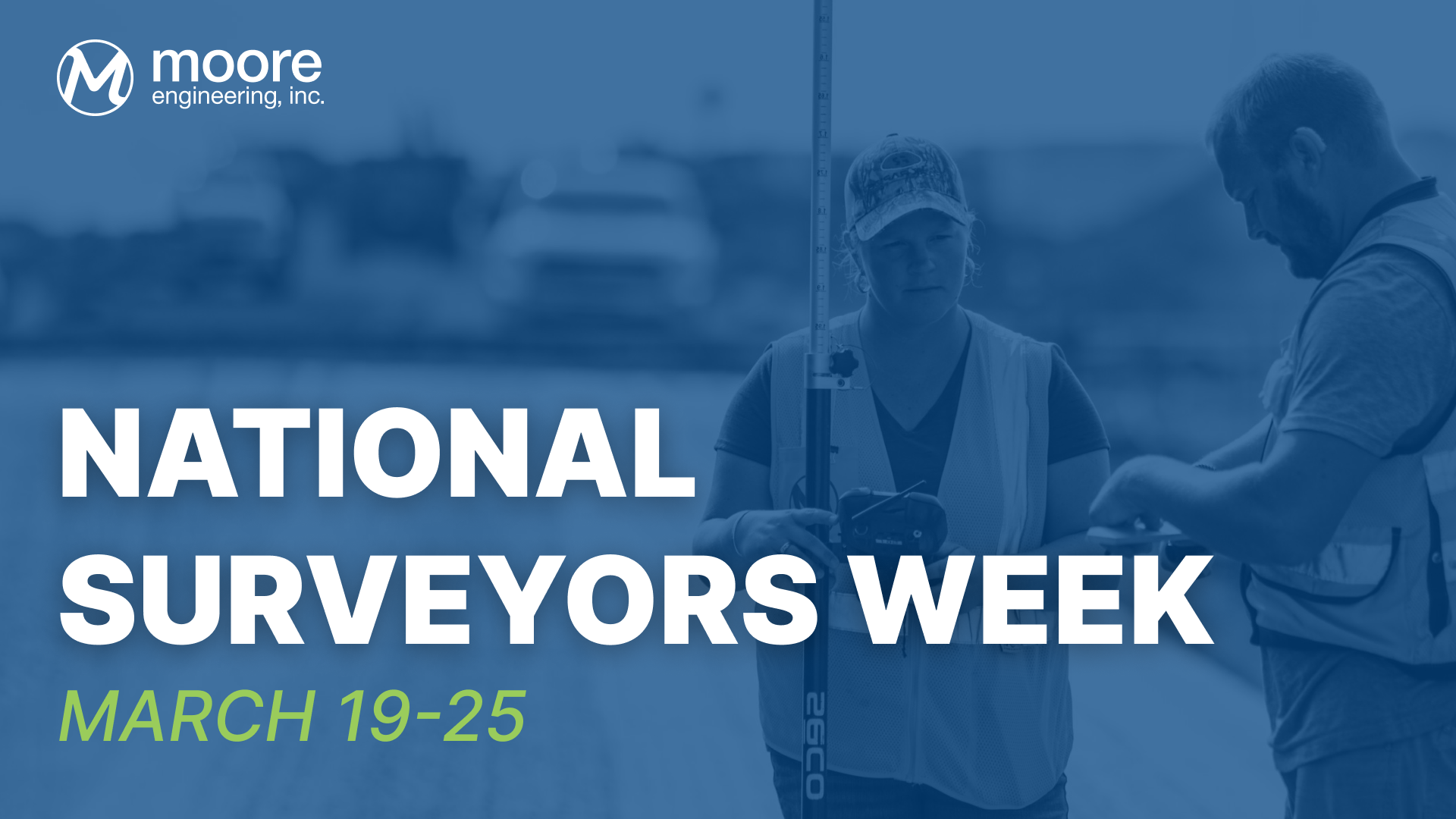 National Surveyors Week
National Surveyors week is a time to celebrate and recognize the enormous contributions that surveyors make to modern life.
Surveyors are responsible for measuring and mapping our land to help shape and build the world around us. Without their expertise, the infrastructure that we take for granted today would not exist.
Surveyors are critical to the planning and development of all kinds of infrastructure. From multi-billion dollar ports and airports to residential developments, surveyors are quite literally at the foundation of our economic and physical mobility.
With cutting-edge and highly specialized technology like GPS and drones, they accurately measure and map out the physical features of the land. Engineers use the data provided by surveyors to develop plans for what and how to build in the available space. Together they work to ensure that the infrastructure we rely on is safe, dependable, and sustainable.
At Moore Engineering, we have a deep appreciation and respect for the work surveyors do. They are a vital part of our team. They provide critical data we need to support our clients.. We are proud to celebrate National Surveyors week to recognize and thank them for their contributions.
As we reflect on the critical role that infrastructure plays in our lives, it is essential to remember the role surveyors play in the health and development of the infrastructure we rely on. They are the unsung heroes who help build the world around us, and we are grateful for their contributions.
This National Surveyors week, take a moment to thank a surveyor for their hard work and dedication to building a better world for all of us.
Join Our Team as a Surveyor
If you're looking to start a career in surveying, you're in luck. We are currently accepting applications for our 2023 internship program. Check out the full job description here and apply to an Intern Survey Technician!