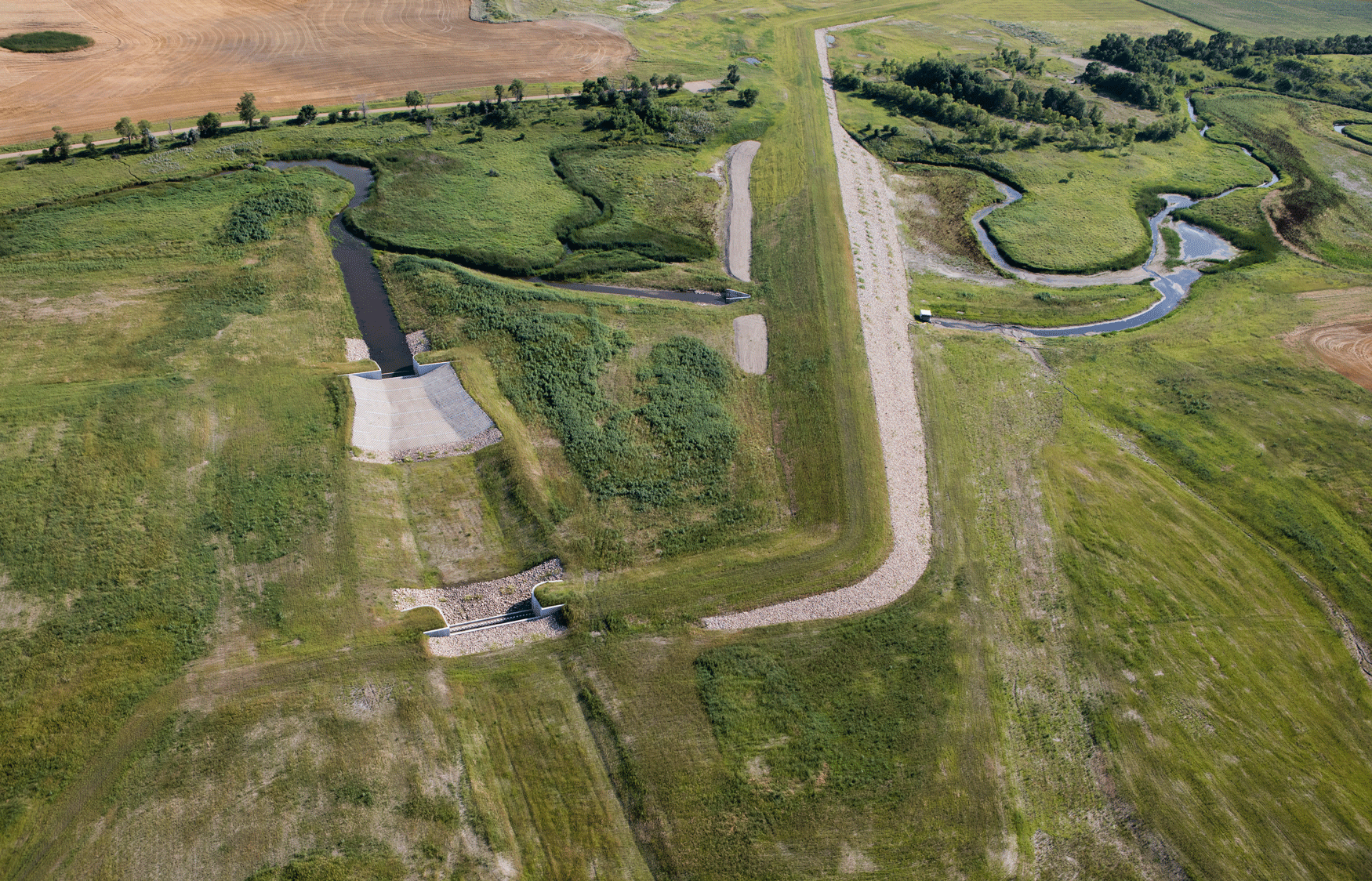 Cooperation on water projects leads to progress
Technical details and requirements are vital to a project's success. But often it's the human element that makes all the difference.
Take the Upper Maple River Dam (UMRD) in Steele County, for example. It's a unique and significant accomplishment in the water resources engineering world – and not just because of the details we described in an earlier blog, or the amount of concrete and steel used to form this 5,000-foot earthen dam. Those technical aspects are a whole other story.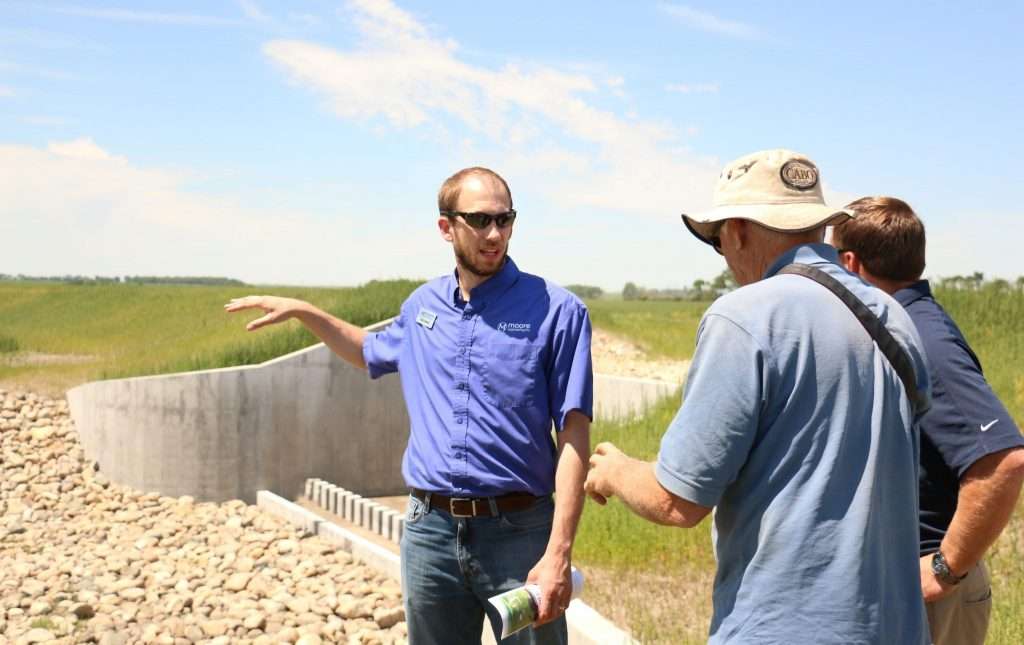 The completion of this project was possible because of people who brought different – and sometimes conflicting – priorities to the table, but continued to collaborate and build consensus. In the end, they said "yes" to a structure that will reduce flood risk to over 22,000 acres of cropland and roadways. Through listening, discussing, negotiating and problem solving, landowners, cross-jurisdictional elected officials and other stakeholders cooperated to build something that benefits three townships.
As the engineer for the Maple-Steele Joint Water Resource District, Moore was able to move this project from conception to completion, staying closely involved in public input sessions, addressing landowner concerns, providing design and location options, regulatory compliance, facilitating decision making and managing construction.
We assisted in putting together a workable funding package for this $9 million project, with the North Dakota State Water Commission, the Red River Joint Water Resource District, Cass County and downstream property owners all contributing.
Equally important was spearheading the public outreach effort and performing dozens of design variations to satisfy the many stakeholders. When we can help produce a successful outcome in a project of this magnitude and scope, we feel like we're helping build a stronger region and reinforcing the community ties so important to the way of life we enjoy here.
For more information on our water projects, see the "our work" section of our website. Or, come visit us at the Red River Basin Commission Conference January 17-19 at the Ramada Plaza in Fargo.