Welcome Interns | Bismarck Office
Our Bismarck office is excited to have our summer internship students get started! Students are getting the opportunity to work together with our engineers while they are still in college. This is a great way for them to really decide what path they want to take in their engineering career.  
Taylor Morrison – University of Mary
We are excited to welcome Taylor back for the second summer in a row! Taylor is excited to learn more about Environmental and Transportation engineering. He decided to come back as he loved the people, culture and atmosphere that Moore had to offer. In his free time Taylor enjoys video games, watching TV, hunting, fishing, and hanging out with his dog! 
Welcome back to the Moore Engineering Team, Taylor!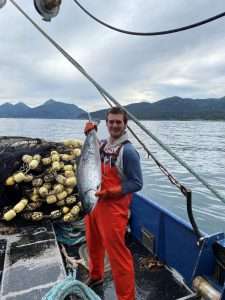 Aidan Kelly – University of Mary
Aidan is joining our Moore Engineering team for the first time this summer. He is majoring in Civil Engineering and Chemistry. During his internship he is hoping to gain extra experience to help him determine what part of engineering he loves most. Aidan is excited to learn from our engineers because there is such a wide variety of projects to work on. One of his reasons for choosing engineering for his major is the ability to solve interesting problems. In his free time Aidan likes to play frisbee, volleyball and is a big fan of board and card games. 
We are excited to have Aidan join the Moore Engineering team this summer! 
Find more about joining the Moore Engineering team here: https://www.mooreengineeringinc.com/careers/