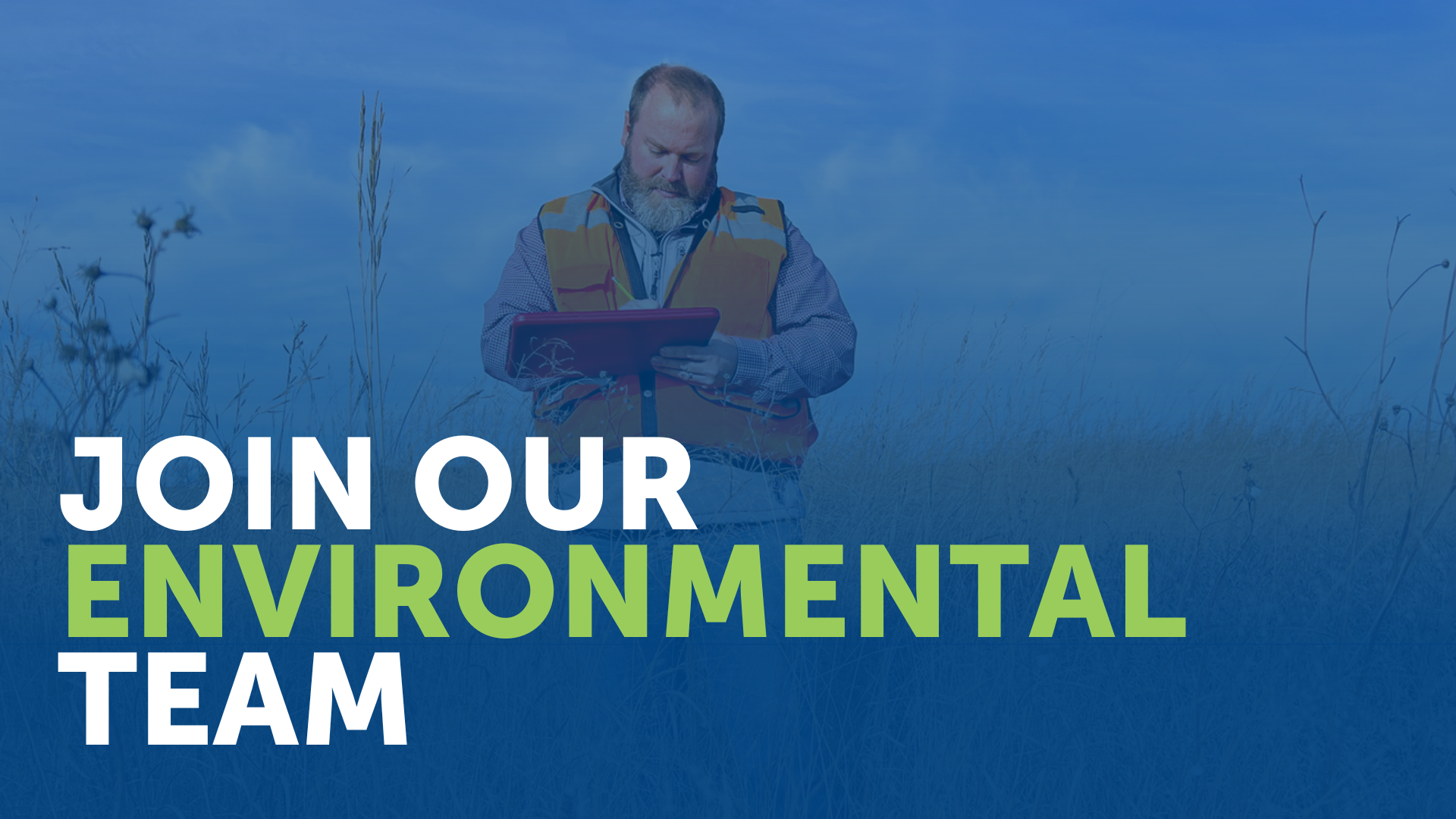 Love Weltands? Join Moore Engineering's Environmental Team
2023 is off to a whirlwind of growth and expansion! We've steadily grown as we've entered new markets and expanded offerings to clients in and around the Midwest. As we've deepened relationships with partners and clients, Moore Engineering's Environmental Team has identified a substantial opportunity for growth. The team's work related to wetlands and habitat has proven especially important for both public and private landowners and clients.
Now, we need your help!
Today, we're happy to announce that Moore Engineering's Environmental sector is looking for ambitious individuals to fill mission-critical roles as Environmental Scientists and Technicians. In particular, we are seeking candidates with a passion for wetlands and wetland mitigation/restoration with a diverse skill set to collaborate with the Water Resources, Transportation, and Civil sectors on environmental issues.
Both positions are available to those who can reliably commute to Moore's East Grand Forks, MN, or West Fargo, ND offices, with the potential for flexible/remote working arrangements.
Hiring: Environmental Scientist II
As an Environmental Scientist, you will be an integral part of various projects across all sectors in Moore Engineering with an emphasis on wetlands, especially mitigation/restoration. Your primary responsibilities will include assisting our environmental and engineering groups and clients with wetland field delineation, wetland mitigation plan preparation, permitting, regulatory compliance, and other natural resource/environmental activities, as needed.
View the full job description.
Hiring: Environmental Technician
As an Environmental Technician at Moore Engineering, you'll be an essential part of our team, focusing on wetlands, water resources, and environmental services. Your primary responsibilities will involve assisting with fieldwork and report preparation related to wetland delineation, wetland mitigation, permitting, regulatory compliance, and other environmental activities, as needed. You'll work under the guidance of the Environmental Team Lead or Project Leader, ensuring accurate data collection and documentation for projects. A bachelor's degree and relevant experience is required. Proficiency in GIS, knowledge of wetland impact regulations, and the ability to work collaboratively in a team environment are crucial.
View the full job description.
Critical Wetland Work
At Moore Engineering, we have a deep-rooted passion for wetlands and a commitment to restoring and preserving these vital ecosystems. Our work plays a critical role in improving water quality, reducing flood risk, and promoting a healthy natural ecosystem. By joining our team, you will have the opportunity to gain a deeper understanding of wetland mitigation practices and actively contribute to the creation, preservation, and restoration of these complex and crucial natural environments.
Meet The Team
When you join Moore Engineering's Environmental team, you become part of a dynamic and supportive group led by experienced professionals. Amy Denz, our Environmental sector leader, has spent years cultivating an entrepreneurial working environment where employee-owners are encouraged to pursue their passions.
As an Environmental Technician or Scientist, you'll work directly with one of the best in the business! Greg Meyer has years of experience and unmatched expertise in wetland sciences, in particular agricultural wetland mitigation/restoration. Greg is accompanied by an Environmental team that shares his passion for environmental stewardship. 
The environmental team's history begins well before Moore. Several of our team members worked together for many years at other firms. Why regroup at Moore?? Because the Environmental team has cracked the code to be a highly productive and equally supportive group as they work to serve clients and communities across the region. We have a cohesive team with a diverse set of talents and experiences. Combined with our can-do attitude to tackle projects of any size and variety, we have the unmatched ability to serve clients anywhere in the region.
From entry-level to senior-level employees, our team is driven by a common interest in making a positive impact in a big way. Our ambitions create an abundance of unique opportunities for members of the team. Collaborating on large-scale projects, such as wetland mitigation bank creation for the North Dakota Department of Transportation (NDDOT), is just one of the career-defining projects you'll be part of.
Why Work at Moore?
Moore Engineering has established itself as a leading engineering firm in the Midwest, thanks to our dedicated team members who consistently deliver exceptional results for our clients. With a 60-year history of success, we value hard work and excellence and ensure that all employee-owners are rewarded accordingly.
As a 100% employee-owned company, every team member has a personal investment in our collective success through our employee stock ownership plan (ESOP). We offer competitive compensation packages and clear paths for career advancement in an encouraging environment where employee-owners thrive. Our flexible work arrangements cater to individual needs, and our "Moore Giving" philanthropy program encourages community involvement. Moore Engineering takes care of its employee-owners through a wide range of additional perks, including health savings accounts, paid time off, tuition assistance, and comprehensive insurance coverage.
Join our team and contribute to our continued success by checking out our open positions and applying today.