Reflections of 2022 ESOP Month
October was ESOP Month, a fantastic time each year for the Moore Holding family of companies to celebrate our ESOP and reflect on the great benefits that come from being employee-owners. We filled the month with a mixture of fun and educational activities that united us and strengthened our community.
The first week brought some tough competition in our West Fargo and Bismarck offices in our annual Chili Cook-off. It's not only good food but great competition. This year, we even brought in an actual referee to help!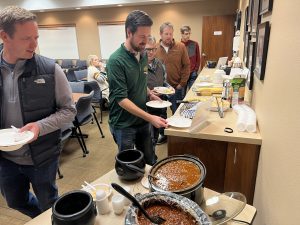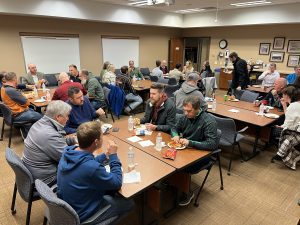 Next up, we BBQed in our West Fargo, Plymouth, and Bismarck locations. The weather was our friend and allowed us to come together to share another wonderful meal.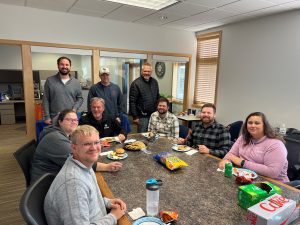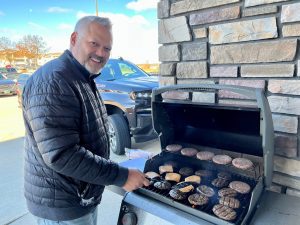 We flexed our philanthropic muscle by raising money for the local food banks as the holidays approach. This ESOP Month tradition goes back many years and has provided tens of thousands of dollars to food banks and other worthy local causes.
You probably sense a food theme here, and you'd be right. We met for breakfast during the last week of the month – a real ESOP feast of (E)ggs, (S)ausage, (O)range juice, and (P)ancakes! See what we did there?
Finally, we wrapped up the month with Halloween festivities. Our West Fargo and Bismarck offices invited families to trick or treat, and our employees showed off their creativity in our annual Halloween costume contest. We always have so many great submissions!
Are you ready to enjoy the benefits of being an ESOP employee-owner? We are always looking for new talented individuals to join our family of companies! See all our open positions here.