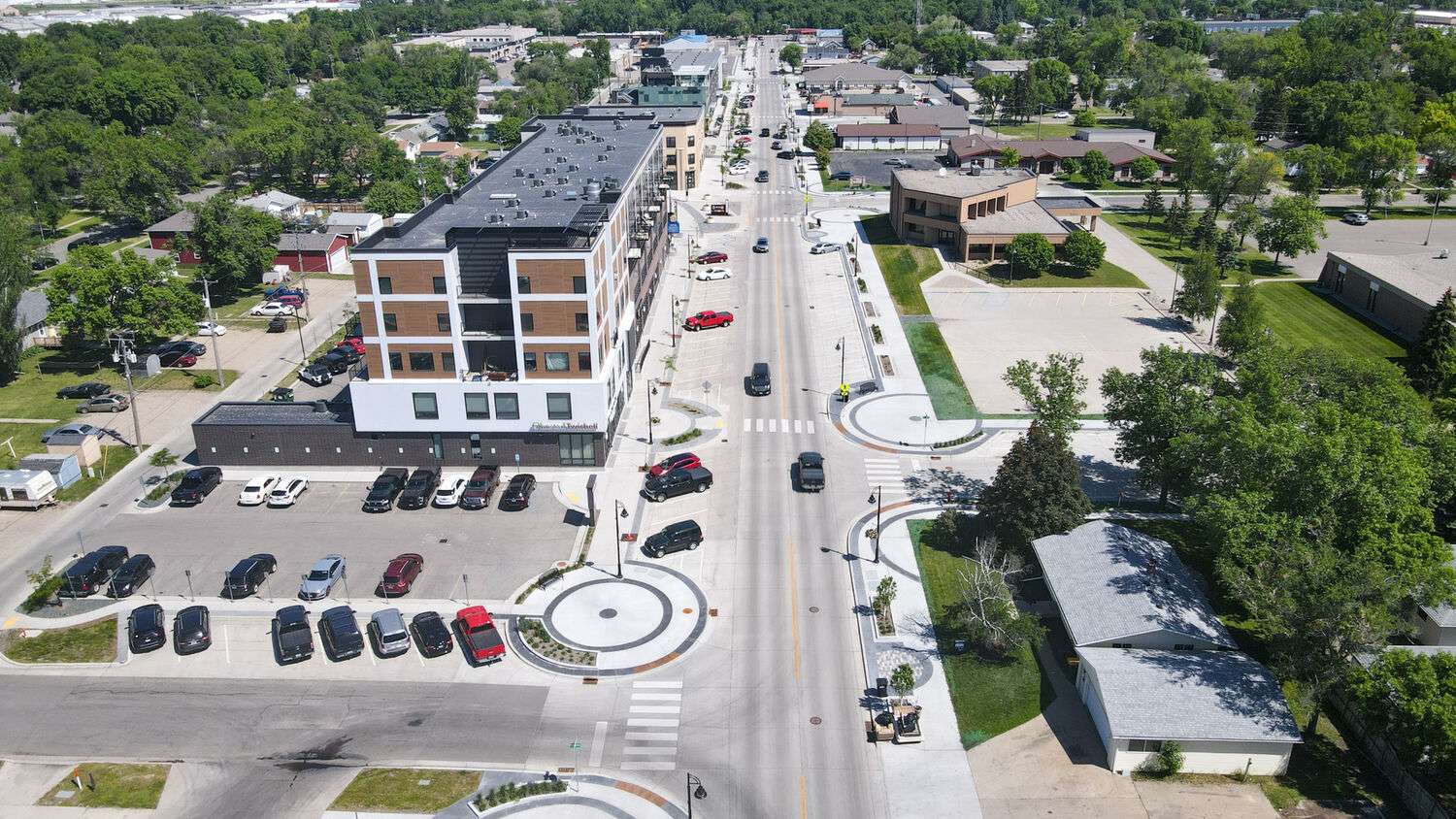 Sheyenne Street Downtown Improvements
Challenge
The City Commission of West Fargo is making a conscious effort to revive and revitalize the downtown area from Main Avenue to 7th Avenue to become a cultural hub for entertainment and enhance the economic vitality of the area. Additionally, a Core Area Infrastructure Master Plan Study identified the asbestos cement water distribution system under Sheyenne Street to be in critical condition, requiring replacement. The downtown area had also experienced localized flooding due to an undersized storm sewer system. The corridor was identified as a full urban reconstruction with unique challenges of a mixture of new high-rise commercial buildings and single-family homes.
Solution
Moore Engineering worked with the City of West Fargo to design a pedestrian enticing corridor, full of street furniture, benches, trash receptacles, planter beds, seatwalls and pedestrian-friendly lighting. High demand on-street parking was also added where applicable. The roadway was narrowed to increase side path widths, slow traffic, reduce access locations and decrease crosswalks widths. The project team designed the new water distribution system, paying particular attention to the hazardous existing ACP pipe and maintaining water service to the system users. An upsized storm sewer system was designed to accommodate the existing drainage in a highly impervious area and to combat future flooding threats.
Outcome
Moore Engineering assisted the City in applying for and receiving an Urban Grant through Governor Burgum's Main Street Initiative. The project was the first to be awarded such a grant. Moore helped guide the project from project concept through final design and into construction. This project was completed in the fall of 2021.