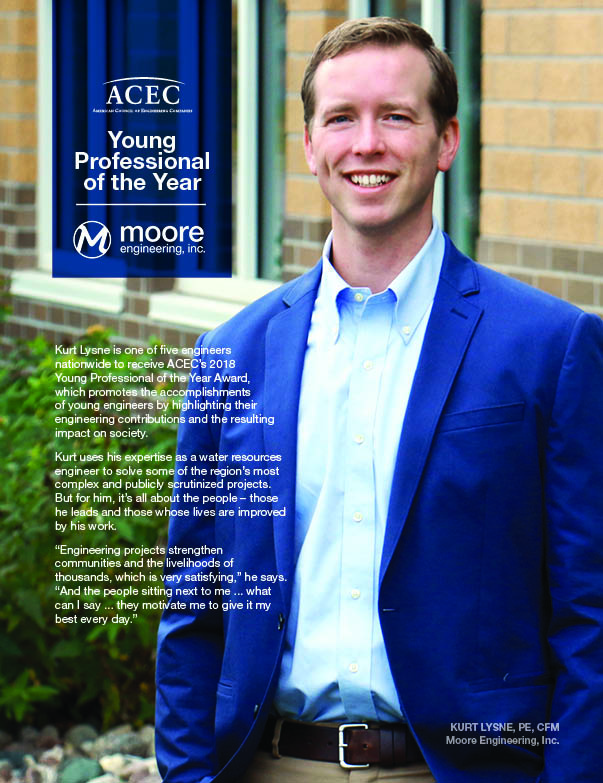 Moore wins communication awards, including first place for City of Harvey video
Moore Engineering won several awards at the annual North Dakota Professional Communicators (NDPC) banquet in Bismarck on March 28.
FIRST PLACE – City of Harvey Video
A first place award went to the video Moore produced to honor the City of Harvey being named 2018 Small City of the Year by the North Dakota League of Cities. Laura Stoneburner planned, shot, edited and published the video. Project Manager Brandon Oye facilitated the project, and Brady Woodard provided aerial drone footage of the city.
Moore also won:
SECOND PLACE – Blogs, Corporate or For Profit, "5 Reasons Every Town Needs a Capital Improvement Plan" – Laura Stoneburner with Cavin Berube
THIRD PLACE – Blogs, Corporate or For Profit, "High Hopes and Tall Orders: Water towers are more than city landmarks" – Laura Stoneburner with Jim Sepp
HONORABLE MENTION – News or Feature Release – Single Release, "Bucholz named president of Moore Engineering" – Gregory Wald
SECOND PLACE – Advertising Campaigns, "Faces of Moore" in West Fargo Pioneer – Gregory Wald, featuring Alexa Ducioame, Kevin Bucholz, Kurt Lysne, Brandon Reber and Alison Hanslip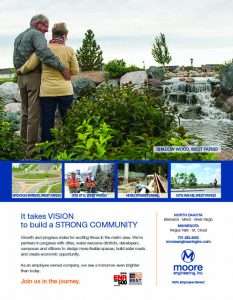 SECOND PLACE – Single Advertisements for Print or Electronic Publication, "It Takes Vision to Build a Strong Community" in IMPACT magazine – Gregory Wald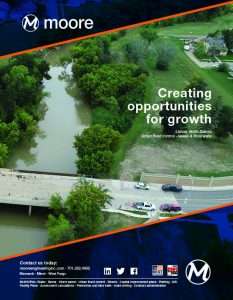 THIRD PLACE – Single Advertisements for Print or Electronic Publication, "Lisbon Urban Flood Control" in City Scan – Gregory Wald with drone photography by Brady Woodard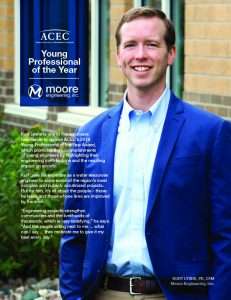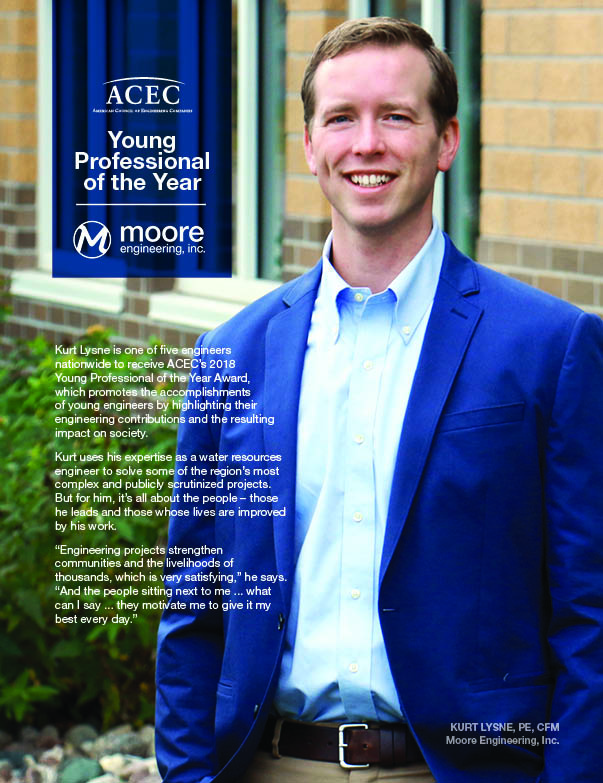 HONORABLE MENTION – Single Advertisements for Print or Electronic Publication, "Young Professional of the Year" (featuring Kurt Lysne) in ND Engineer – Gregory Wald with photography by Laura Stoneburner