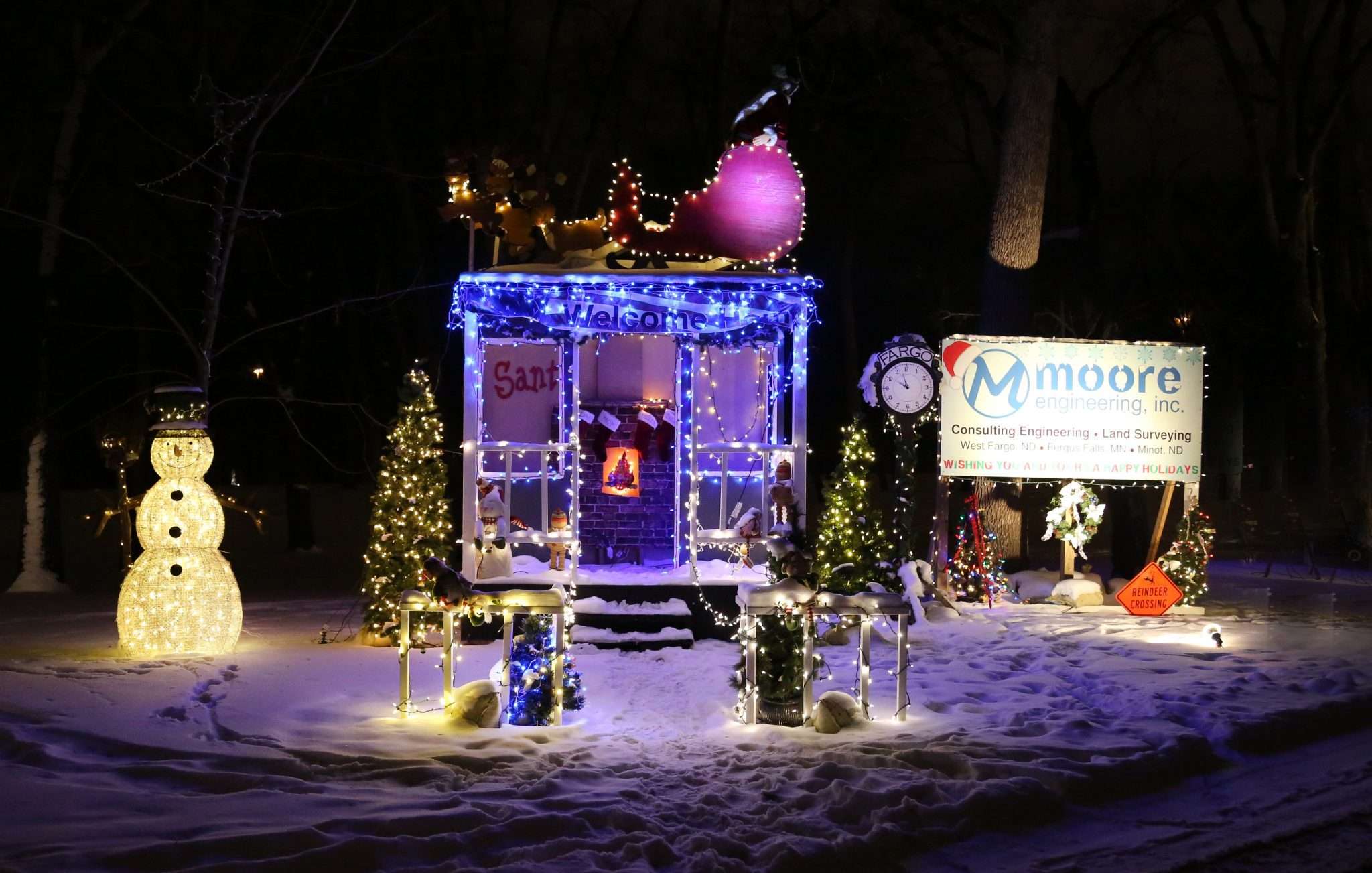 Moore celebrates second consecutive win of Fargo's Xcel Energy Holiday Lights Parade
At Moore Engineering, participating in the Xcel Energy Holiday Lights Parade is a tradition we look forward to with great excitement!
A family-oriented company, we care about our community and like to be part of local events like this. In fact, we've participated in this exact event, building a float and walking in the parade, for eleven years!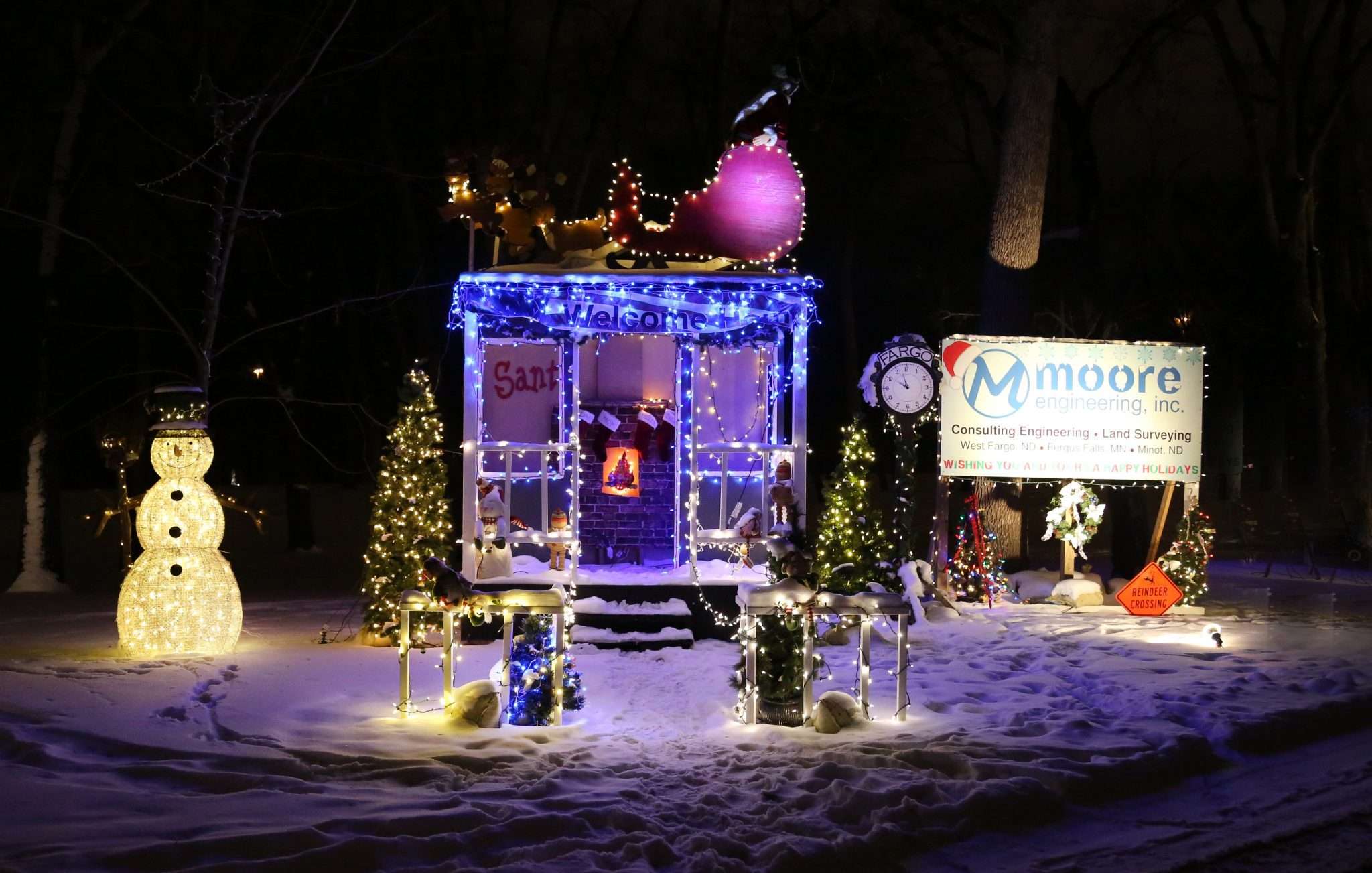 In November, we were one of over 100 floats that streamed through downtown Fargo for the 2016 parade. This year's theme, "Home for the Holidays" was a tribute to men and women in uniform.  We created a home coming scene with unpacked bags on the ground of someone returning from deployment. We wanted to pay tribute to the individuals that work at Moore who have served (or are serving) in the military, which is why we put their pictures on the back wall.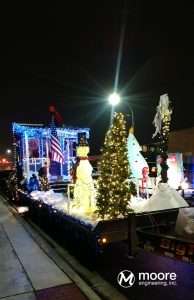 The float took about a month to build, with several coworkers staying after hours a few times per week to work on it. It was all worth it – we could tell the crowd really admired our float!
If you missed the parade, our float is on display at the Holiday Lights in Lindenwood Park through December 31.
Here's to a happy holiday season!
Josh Hassell is a professional engineer at Moore Engineering's West Fargo office. He led Moore Engineering's Holiday Lights Committee in the development of the float. His favorite parts of the Holiday Lights Parade is seeing the community come together as spectators or producers of different floats.