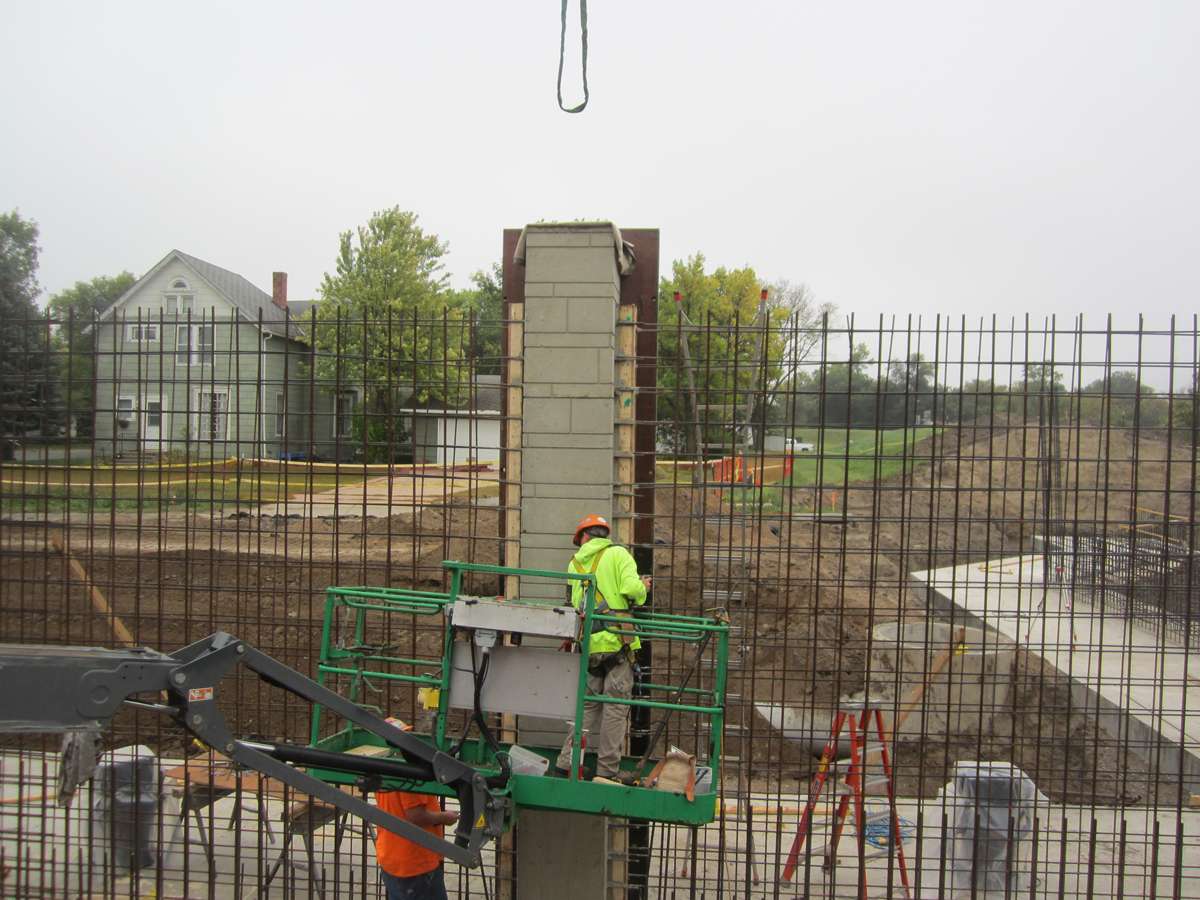 Lisbon, N.D. – Sheyenne River Flood Protection (9/22/17 Update)
The contractor has finished concrete work and asphalt paving on 4th Avenue and Rose Street. The final phase for the 4th Avenue and Rose Street work will include seed and topsoil installation and a cleanup of the area.
Storm sewer installation is nearing completion north of 4th Avenue and at the intersection of Harris Street and ND State Hwy 27/5th Avenue. Harris Street, along with the old water and sewer mains and services beneath the street, was removed from 5th Avenue to the north. An earthen levee will be constructed down the abandoned Harris Street later in the project to give the contractor room to maneuver when constructing the floodwalls.
All concrete footings are completed and the contractor is currently working on forming and pouring floodwalls and columns. Weather pending, the contractor will begin working weekends and mobilizing another crew to expedite the construction.
The project is scheduled for completion by November 24th.  Thank you for your patience during construction.