Join our Team | Municipal Professional Engineer | Brandon Oye
Moore Engineering is growing!  We need talented individuals to join us in our Minnesota locations. Moore Engineering is now hiring a Professional Engineer to join our Municipal Team in Minnesota!  We are looking for a seasoned civil engineer with a minimum of 4 years of experience. As a part of the municipal team, our engineers work together to successfully plan and execute multiple engineering projects. As a member of the Moore Engineering team, our Professional Engineers help to engage the client by forming strong relationships so that we can understand and meet their needs. These responsibilities require that our Professional Engineers have a complete and thorough understanding of civil engineering. Our Municipal Team members exemplify and uphold Moore Engineering's mission and values and ensure that all projects live up to appropriate standards.
Many of our engineers have been with us for most of their careers. One of which is Brandon Oye. Brandon started with Moore as a graduate engineer and then continued through his path and now works as a Project Manager. Recently, we sat down with Brandon to discuss what makes Moore so great and why he chooses to continue his career with us. As you will discover from our conversation with Brandon, Moore gives employees room to grow and embrace the challenges before them, paving their own career paths and discovering their purpose along the way. In addition to this, we empower our employees to succeed in integrating their work and life. Our flexible work arrangements empower our employees to put their time where it is needed most.
At Moore, we are family and a team. We are proudly 100% employee owned and engage in an employee stock ownership plan (ESOP) This program gives us all incentive to help the company be the best it can be because when Moore wins, we all win.  We also have competitive pay, a bonus system, and other retirement options.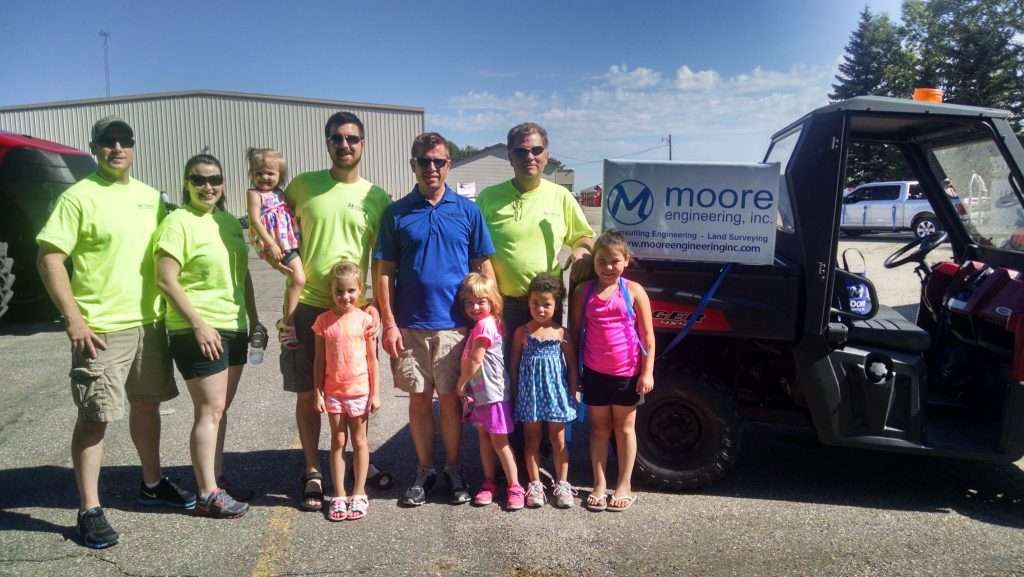 Other employee benefits include medical, dental, and vision insurance as well as flexible spending programs. Employees can also take advantage of company-paid life insurance and disability insurance. We have paid holidays and paid time off, and for qualifying employees, there is work from home
Now is the time to discover your passion! Apply online today.