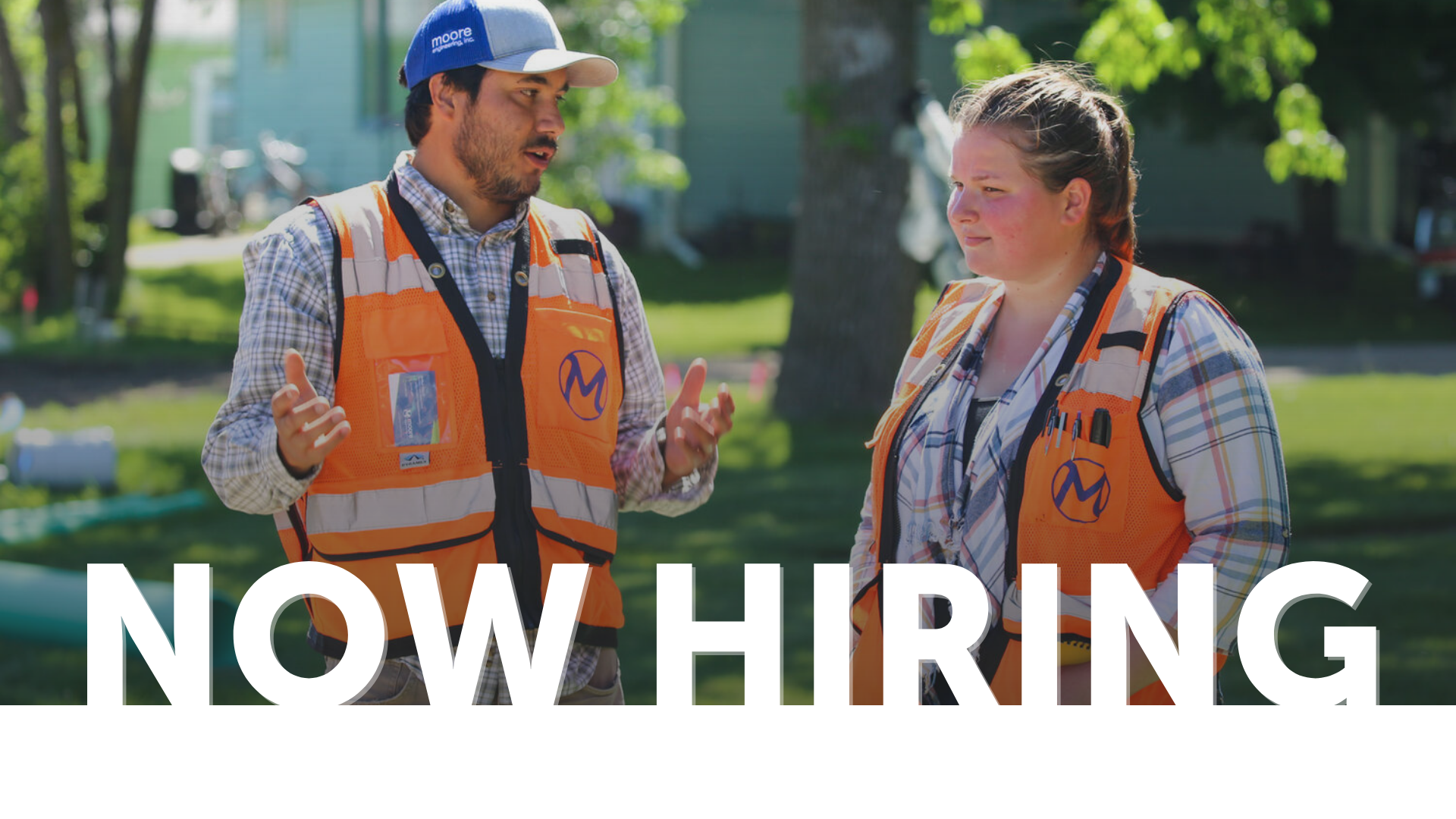 Join our Land and Site Team | Now Hiring Professional Engineer
Our world-class Land and Site team of engineers is at the core of Moore Engineering's mission to "improve lives by building strong communities." We're now hiring a Professional Engineer to join our Land and Site team as we continue a 60+ year tradition of providing best-in-class engineering services for our clients.
We took time to hear from Don Dabbert, CEO and President of Dabbert Customer Homes, to learn about his experience working with Moore Engineering's Land & Site team.
We take pride in the work we do. We refuse to cut corners, and we don't make excuses. We understand the importance of our work and that our employees are our most valuable asset in delivering positive results for our clients. We believe in rewarding hard work and excellence through competitive wages, stellar benefits, flexible work arrangements, and employee ownership.
As a 100% employee-owned company, our employees have a vested interest in the success of the company. Through our employee stock ownership plan (ESOP), each employee has the opportunity to own a piece of the company and share in its success. Through competitive compensation packages, ownership, and career advancement opportunities, we strive to create an environment where employee-owners feel valued as part of a family.
Our commitment to our employees goes beyond financial benefits. We are passionate about giving employee-owners the flexibility they need to create a working arrangement that works for them. Work doesn't always fit neatly into an 8-5 workday – we'll work with you to create an arrangement that works best for your unique situation.
Our passion for the communities we serve goes beyond engineering services. We encourage employees to volunteer through the "Moore Giving" philanthropy program. Together, we live out our mission: "Improving lives by building strong communities.
Other employee benefits include a health savings account (HSA), paid time off, tuition assistance programs, and insurance including medical, dental, and vision packages.
Apply today to join our Land & Site team as a Professional Engineer!