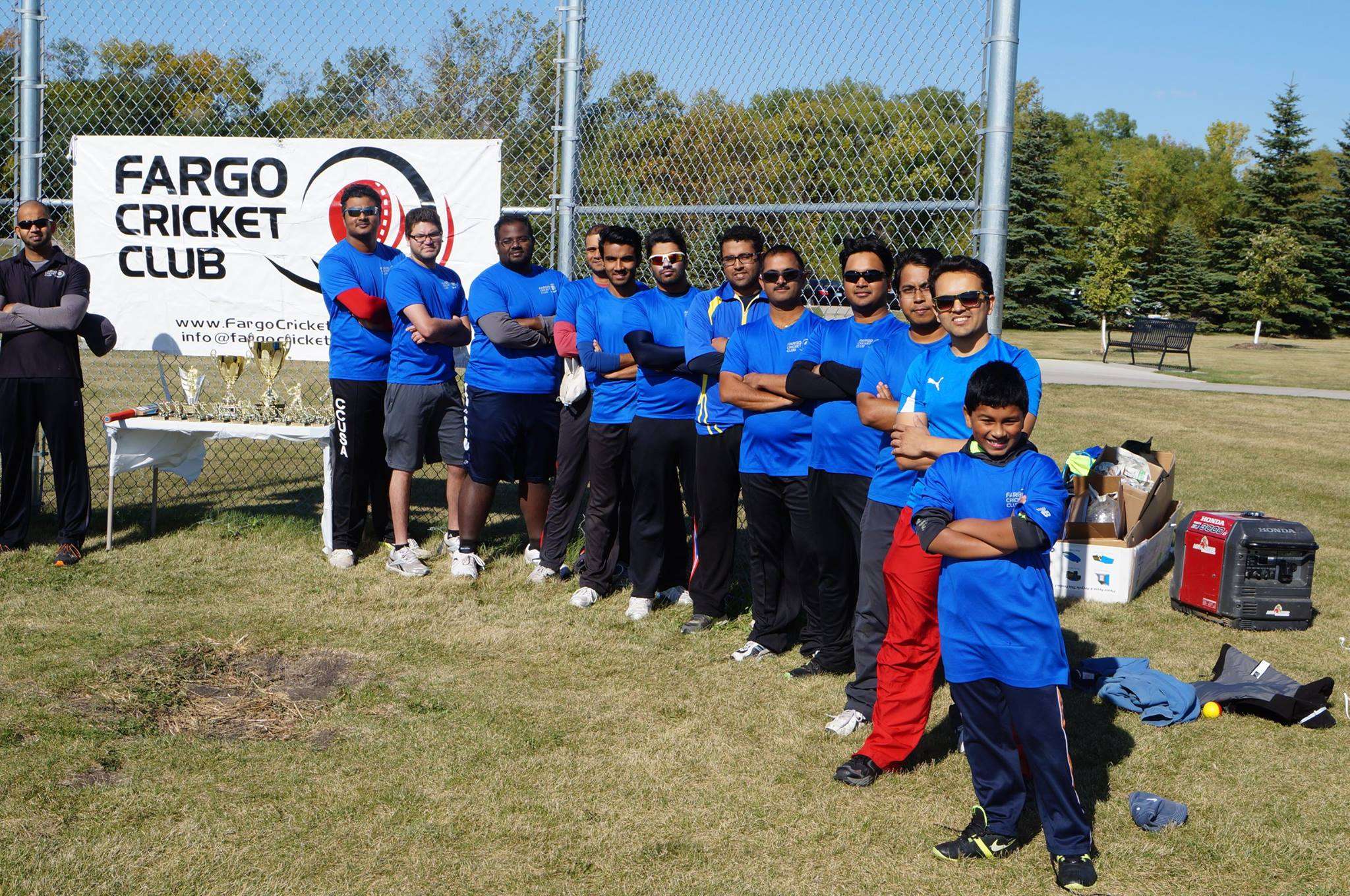 Fargo Cricket Club hosts largest cricket tournament in N.D.
Murali Vegi, a professional engineer at Moore Engineering, grew up playing cricket. In India, Vegi says it's typical to begin developing cricket skills at a very young age.
You might be surprised to know this two-team bat and ball game is the world's second most popular spectator sport, falling right behind soccer. But, unfortunately for an India native like Vegi, the U.S. is still trying to increase participation.
Unfortunate, that is, until 2011 when Vegi and a few other interested players found each other and started playing. Within a year, what started as scrounging 6-8 people to play for fun on a vacant basketball court at a local school, turned to the establishment of Fargo Cricket Club (FCC).
Since 2011, the FCC has been active with more internal tournaments and participation in external tournaments. The club is represented by members from India, Pakistan, Sri Lanka, Bangladesh, Nepal, Bhutan, United Kingdom, Afghanistan and the U.S. The team had 70 players in 2014-2015 but has more recently levelled off at around 40 to 50 players.
But even with the decline in participation, the FCC was able to host six teams (one from Fargo, three from Minneapolis, one from Omaha and one from Manitoba, Canada) in the inaugural International Friendship Cup in Fargo in late April. That event is believed to be the largest cricket tournament ever held in North Dakota. And, the FCC is known as one of the more active cricket clubs in the country.
So how did the FCC hold up in the International Friendship Cup? The event was well organized and the FCC competed well, but the team fell short of making it to finals.  Vegi, a batsman and captain, participated in the tournament, which was sponsored by Moore Engineering.
"Moore's sponsorship means a lot to me and FCC. We are very grateful for the support," Vegi said.
FCC conducts league format where teams play for two months in the summer and winter. The club has also started youth cricket to boost interest and involvement for young players in our community.
"Cricket is growing in many parts of U.S. with big leagues forming in many cities," Vegi said.
When asked whether Cricket ties in with his work life, Vegi had a long list.
"Cricket helps in critical thinking, evaluating and managing resources. Similar to a work environment, the game helps a person identify and improve skills, often based on feedback from teammates. Organizing events like the International Friendship Cup helps me develop skills in scheduling and identifying and completing tasks."
For more information on the FCC and how to get involved, visit www.fargocricketclub.com.