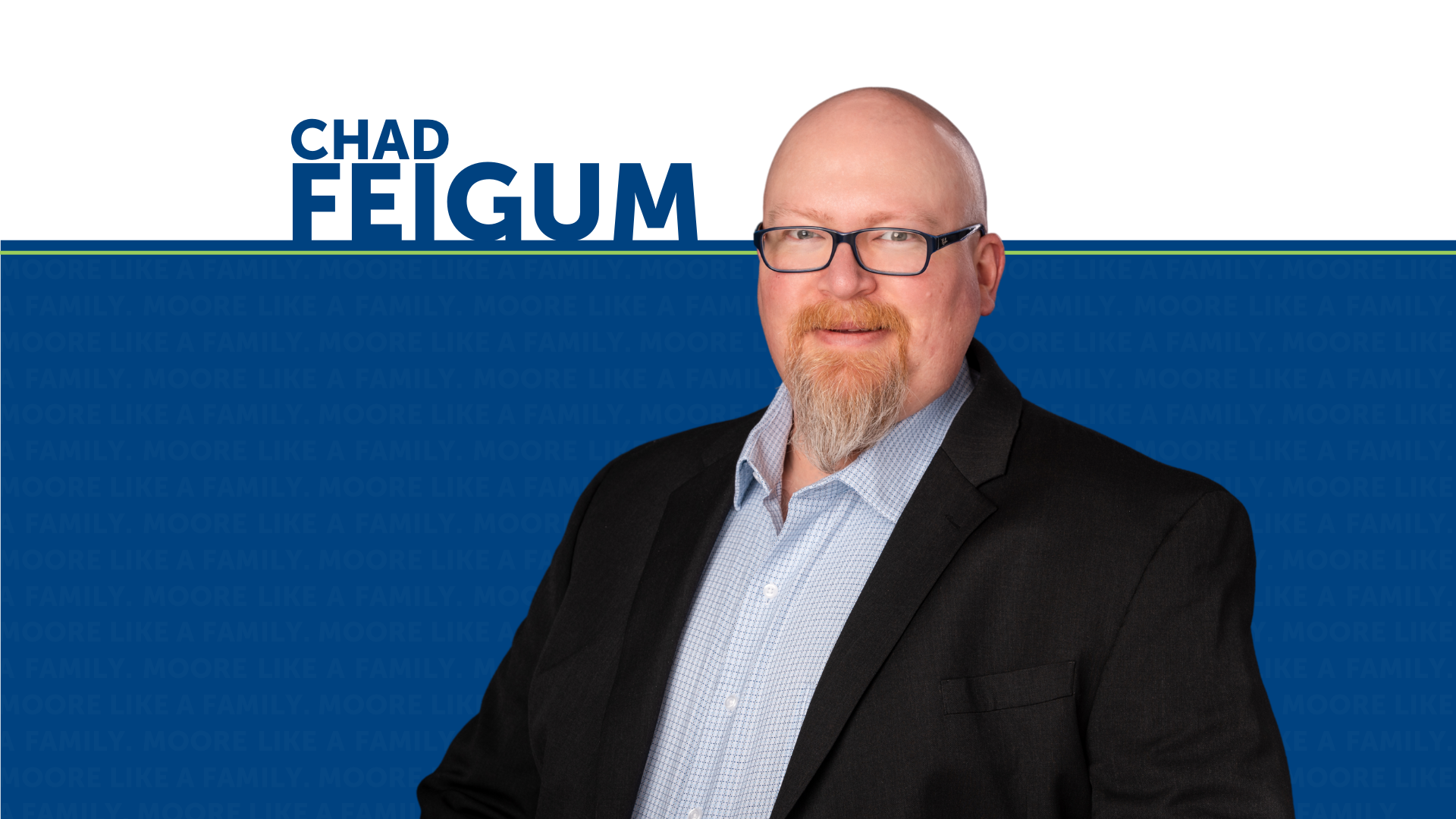 Chad Feigum Joins Moore Engineering as a Sr. Landscape Architect
Moore Engineering is thrilled to announce the addition of Chad Feigum to our team as a Senior Landscape Architect. Chad brings with him decades of experience in the field. His expertise will become a critical component of our promise to deliver world-class service to our clients.
Chad is a skilled specialist in his craft. Since the early days of his career, he has made an impact at multiple firms throughout the midwest before calling Moore Engineering his home.
After spending his youth in Glenwood, MN, Chad moved to Fargo, ND to begin his university education at NDSU. Shortly after graduation, he moved back to the Twin Cities metro to start his career. He now joins the Moore Engineering family in our rapidly growing Plymouth office.
Despite his long career in the field, Chad still finds his work exciting and engaging. When asked about his favorite aspect of his career, Chad recalls his passion for applying his unique creativity to solve complex problems for clients.
"I love solving problems. When a client comes to you for help or to assist with a problem they have it is very rewarding."
Today, Chad lives in Minnetonka, MN with his wife and two children. Depending on the time of year, you can find Chad doing various outdoor activities with his family and friends. In the summer, he spends his weekends fishing in one of Minnesota's lakes and moves to the deer stand in November. Once the bitter cold of winter rolls in, Chad and his wife make time to travel.
Join Chad at Moore Engineering
At Moore, we take immense pride in the results we deliver for clients. We are committed to maintaining the highest standards in the industry and never cutting corners or making excuses.
We understand the importance of our work and that our employees are our most valuable asset. We believe in rewarding excellence through competitive wages, stellar benefits, flexible work arrangements, and employee ownership.
Moore Engineering is a 100% employee-owned company; each employee has a stake in our collective success. We strive to create an environment where employee-owners feel like family, with opportunities for career advancement, ownership, and competitive compensation.
We go beyond financial benefits to offer flexibility to our employee-owners in creating a working arrangement that suits their needs. Our comprehensive employee benefits package includes health savings accounts, paid time off, tuition assistance, and insurance, including medical, dental, and vision coverage.
At Moore Engineering, our commitment to the communities we serve is a core part of our identity. We encourage our team members to give back through our "Moore Giving" philanthropy program, helping us live out our mission of "Improving lives by building strong communities."
If you're looking for a company that values hard work, excellence, and community involvement, we invite you to apply to join our team today.