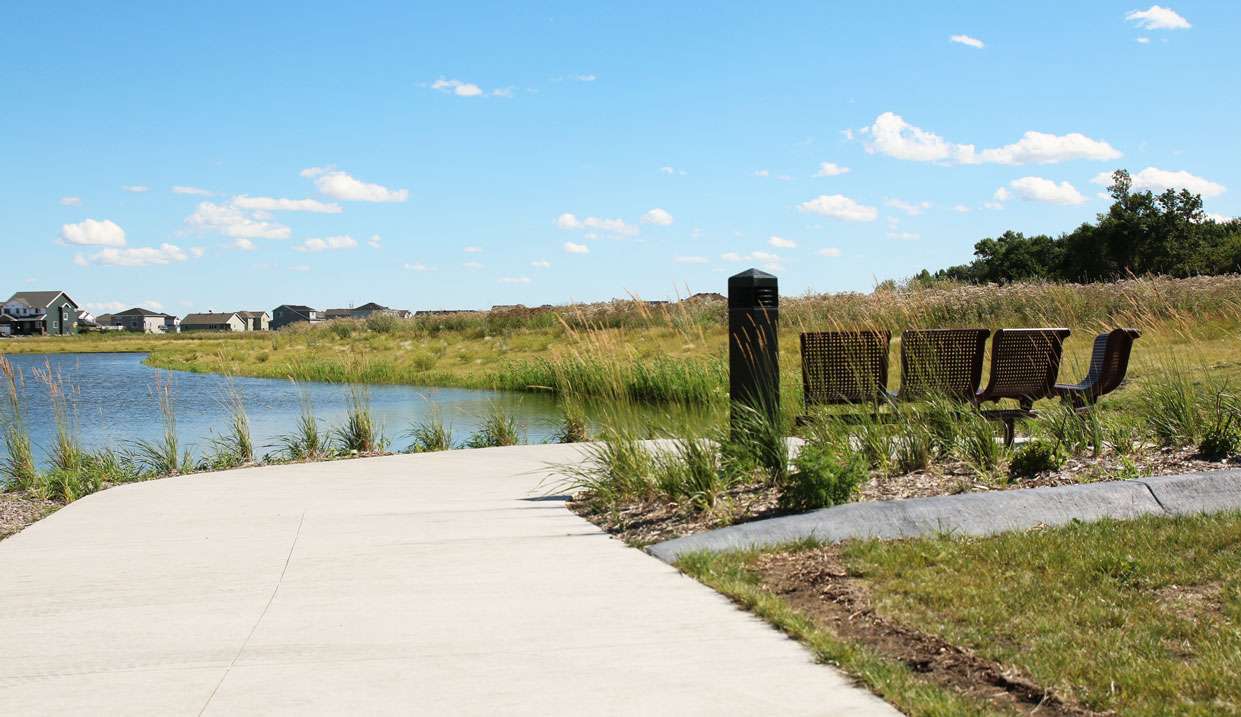 Form can follow function in municipal projects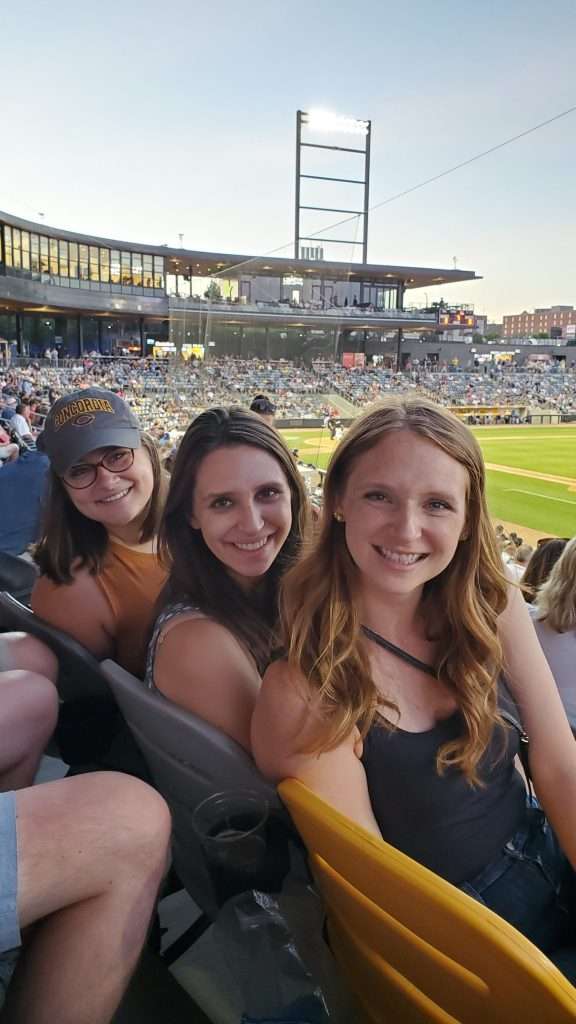 City infrastructure projects are generally driven by functional needs. Asphalt streets are cracking. Pipes are leaking or infiltrating. Stoplights are antiquated and require too much maintenance. Residents' lives are affected and the issues need fixing.
It's normal wear and tear, but can a community use these projects as an opportunity to build a more beautiful, sustainable and livable space while taking care of its everyday needs?
Moore's engineers explore these possibilities in the planning stage of municipal projects. Once needs are collected and a project's functional profile defined, they explore whether they can implement community beautification elements into a design. It could be as simple as stamped concrete or hanging planters to add vibrancy and definition to a downtown. Or, landscape beautification could be as complex as developing pedestrian-friendly areas around an infrastructure project, complete with parks, multi-purpose paths, ornamental LED lighting and water features.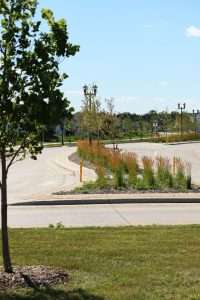 Get an early start and solicit public input
We encourage city officials to explore possibilities early in the process. Getting an early start on such options will open the door to opportunities that won't exist when beautification is introduced later in the project. Most importantly, the public can provide input so leaders can assess their desire for these amenities.
Do residents feel it's important to spruce up their city's image by adding some color, interesting textures or unexpected elegance? With the city's approval, Moore schedules and conducts public meetings to explore beautification options and consider whether residents are keen to additional project costs.
Finding funding sources
That leads us to a second advantage of considering beautification early in the process – it gives us time to explore potential funding sources. The more time we have, the more opportunities we can pursue.
Cities save money by including beautification in infrastructure projects because these embellishments are far more costly after a project is complete. You don't want to finish your street, curb, gutter and sidewalk reconstruction project, and then decide to add bump-outs or pavers. Plan for it early to save money.
Here are some of the landscape beautification options Moore makes available to cities:
LED lighting
Stamped, colored concrete
Bump-outs with landscaping
Pavers set in concrete
Decorative lighting standards
Light pole amenities for planters, flags and/or holiday lights
Water features
Functional and decorative benches and trash containers
Planters
Decorative light poles w/planters
Landscape greenery
Decorative railings or fences
Artwork
Signage
If you'd like to discuss adding ornamentation to your municipal or infrastructure project, or how to get funding on the projects your city needs, give us a call or send an email. We'd love to chat.