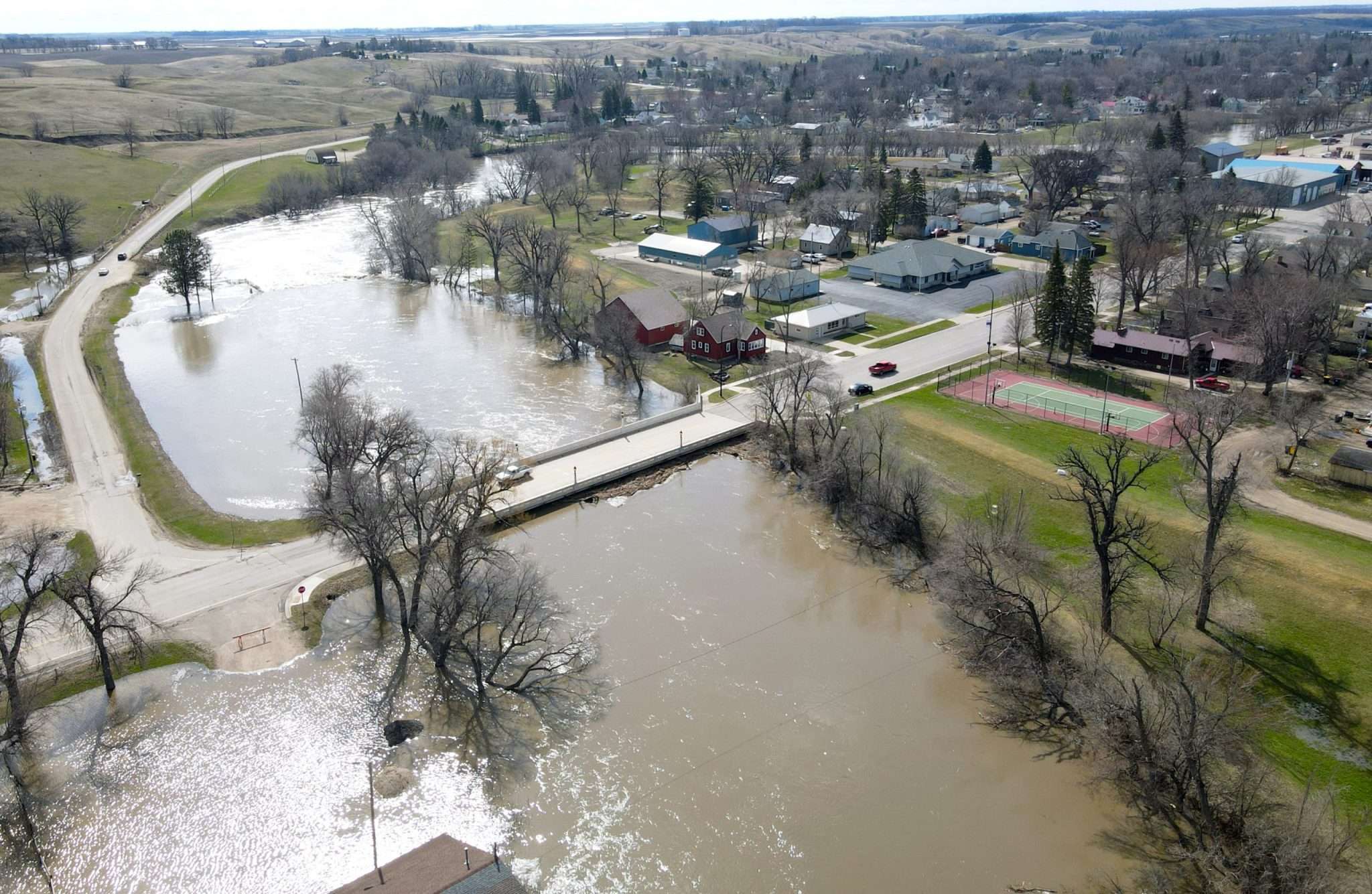 Flood Protection Project Reduces Stress. Is a Blessing for the Community.
"If we had not had the permanent levee structure we have in place, we would've been in full mode flood fight probably for 3 weeks now. But pretty much all we've done was put in the road closures. The permanent levees have been a very good blessing for us," says City of Lisbon Mayor, Tim Meyer.
In 2009, 2010, and 2011, Lisbon started seeing some of its highest flood record levels. The water depth of 19 feet is the threshold for major flood level in the City of Lisbon. Since 2009, the river has crested at 22.86 feet (2009), 19.46 feet (2010) and 21.58 feet (2011).
The City and residents responded by constructing emergency levees along the river, successfully preventing significant damage in the moment. However, existing city streets and infrastructure began to fail against the heavy construction traffic required to build and disassemble emergency levees. In addition, the financial strain on the city and its residents forced the city to postpone two phases of a desperately needed sewer and water infrastructure replacement project. A permanent solution was needed.
The permanent flood protection project, completed in phases, from 2014 to 2021, included 8,650 feet of earthen levee, 1,000 feet of concrete floodwall, three stormwater lift stations and associated interior stormwater infrastructure improvements. The completed project was put to the test over the past couple weeks and has successfully eliminated the need for emergency flood fighting efforts. Not having to construct and remove emergency levees will mitigate damage to the city and provide economic opportunities for its residents and businesses.
Meyer says that he has had people tell him their house insurance premiums went down because they are now in the low risk category. "Property values go up because now this house is more sellable because your premium for flood insurance is much lower. That's something you don't necessarily think of when you're fighting a flood but when you're living here day in and day out and you're selling houses and people are moving that's a huge thing for them."
For decades, Moore Engineering has been dedicated to the development, design, construction, and operation of flood control projects around the region. Our engineers spend hundreds of hours each spring driving the countryside and reviewing drone footage to assess and monitor flood control projects for our clients.
"Working with Moore Engineering, they are very professional, very helpful. We've been fighting floods for a number of years, and Moore has been there," Meyer says. "If I need something, I got a question, I call. Always been helpful. Always very professional. Very satisfied with Moore Engineering and the service we get."
Key Project Facts
8,650 feet of earthen levee (5 new levees)
1,000 feet of concrete floodwall
3 large stormwater lift stations
Associated interior stormwater infrastructure improvements