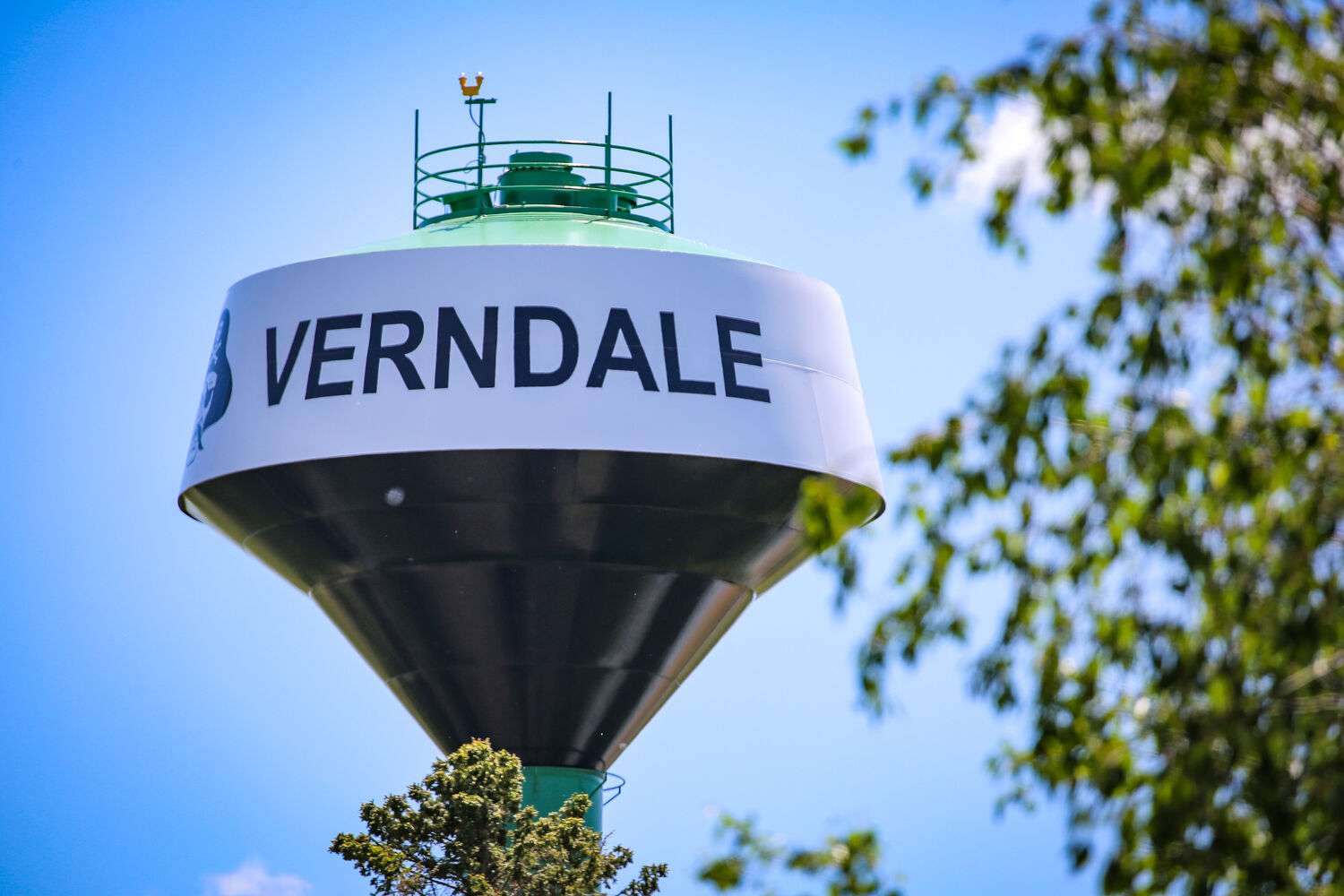 Verndale, MN – Water Treatment Plant & Supply Wells
Challenge
The city of Verndale, Minnesota had been pulling water from two wells since the 1960s, adding chlorine, phosphate, and fluoride to treat the water before public use. In 2017, one of the two wells began experiencing high nitrate levels, threatening public health. The existing 55,000-gallon water tower built in 1948 also needed to be replaced. With only one well left to service the city and eroding infrastructure, time was tick
Solution
A new reverse osmosis water treatment facility was designed and constructed alongside a new groundwater supply well. The treatment facility features greensand filters, dual-train reverse osmosis filtering, treated water storage with high-service pumping, and a natural gas-powered emergency backup generator. A stand-alone project to replace the aging water tower was also designed and bid in 2020. Construction took place in 2021.
Outcome
The treatment facility went into service in the spring of 2020 and has produce high-quality drinking water for the city ever since. Verndale's new water tower opened in 2022 and will service the community for 50+ years. The treatment process has significantly lowered the nitrates and dissolved solids in the groundwater source, ensuring safe and clean drinking water for the community.
In 2022, a severe windstorm left the city without power for approximately 36 hours. With the new backup generator, the water treatment facility provided uninterrupted service thanks to the the emergency backup power generator.
Thanks to the efforts of Moore Engineering, the city of Verndale now has a reliable and effective water treatment system that meets the highest standards of safety and quality.